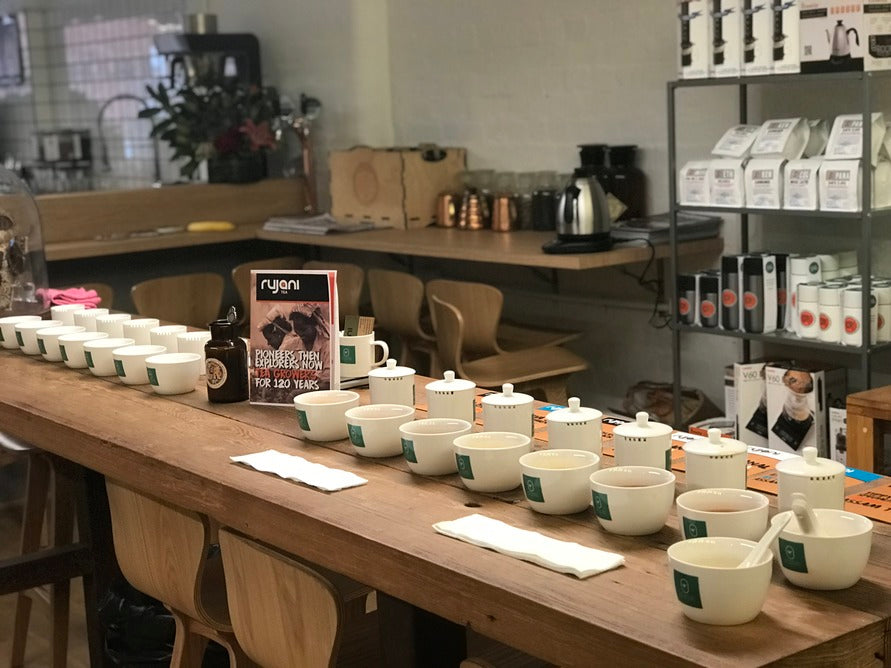 Rujani Tea Cupping Session Hosted by Cartel Coffee Roasters, Melbourne
April 2019
The tea farms that grow the tea that Rujani brings to you, have been growing and harvesting tea for over 120 years.
Following the participation at the Australian International Tea Expo in September 2018, Rujani Tea returned to Melbourne to share their teas, and more importantly their knowledge and the 120 year story, with tea lovers in this coffee mad city.
Rujani Tea are at the forefront of tea research in India, and in addition to growing and harvesting, also process the tea in their farms. 
This was a chance to meet the Tea Master Raj Barooah, and taste and learn about tea farming and picking for the Melbourne tea connoisseurs. The newest crop of first flush teas was available to taste and try.
This cupping session was graciously organised and hosted by Sharyn Johnston, who is the founder and director of
Australian Tea Masters
, at the Melbourne Brewbar Cartel Coffee Roasters Cafe, in 19 Somerset Pl, Melbourne.
We hope to bring more such cupping sessions to Melbourne and other parts of Australia in the coming month. Stay tuned for more.