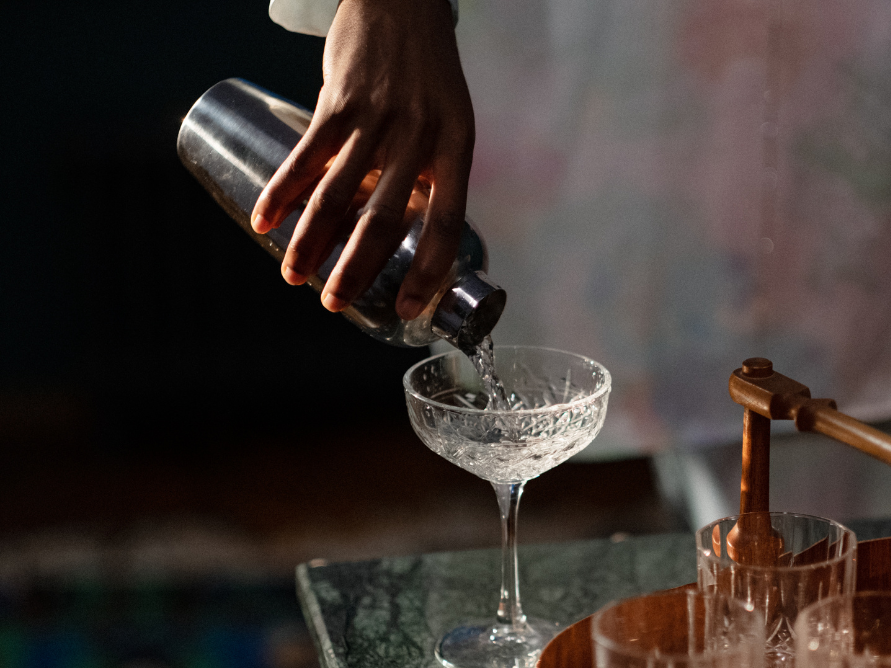 How to make an Earl Grey MarTEAni
In this post, we'll show you how to make a delicious Earl Grey MarTEAni. This cocktail is perfect for any occasion and is sure to impress your guests.
Earl Grey tea is mostly consumed as a breakfast beverage as well as an essential part of afternoon tea time. Usually served hot, however, since the early 2000s, it has graced many a cocktail in the trendy bar scene of New York. The Earl Grey MarTEAni originally created and made famous by Audrey Saunders of the Pegu Bar in New York. It tastes even better in a cocktail glass with gin.
This is a twist on the Gin Sour cocktail, and the bergamot flavour along with the tannin in the tea lends very well to the gin botanicals, making it a very delicate and balanced cocktail. It is recommended to use a high-proof dry gin, with the traditional gin botanicals, to get the best out of the bergamot and tea tannin flavours. Other gins can be used, per personal taste preferences.
Earl Grey MarTEAni served in a chilled coupe glass. Image: Tim Nusog
To make the Earl Grey + gin infusion, take 1/8 cup of
Earl Grey tea leaves
and pour it into half a bottle of high-proof dry gin. Cap the bottle and give it a vigorous shaking. Let the bottle sit at room temperature for between 2 and 5 hours. Do not infuse any longer than that, as the tea tannin can make the gin bitter. (If you like the added depth of flavour, add one or two pods of star anise to the infusion). Strain the infused gin through a tea strainer into a separate container. Rinse the gin bottle to remove any leftover loose leaf tea, and pour the infusion back into the bottle. You can refrigerate and store this infusion indefinitely.
Ingredients for the cocktail:
45 ml of the Earl Grey infused gin
25 ml of lemon juice, freshly squeezed
30 ml sugar syrup
1 egg white
Some sugar to coat the rim of the glass
A lemon twist to garnish
A coupe glass
Steps to make the cocktail:
Set aside the glass in the refrigerator coating the rim with sugar.
Dry shake the tea-infused gin, lemon juice, simple syrup and egg white in a shaker.
Add ice to the shaker and shake again until well-chilled and you can see the condensation on the shaker (10 to 15 seconds).
Take out the coupe glass from the refrigerator and strain the cocktail into the coupe.
Garnish with a lemon twist.
And there you have it. A simple cocktail to make, yet an enjoyable experience is guaranteed! The Earl Grey MarTEAni.
Enjoy!