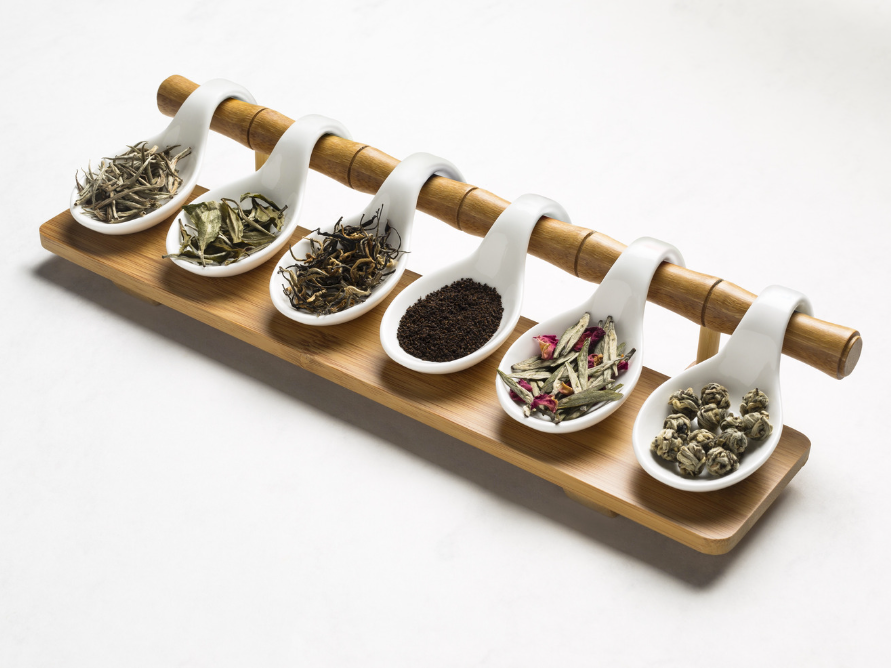 What Is All This Fuss About Artisanal Teas?
Demystifying the buzzword and articulating the value of artisanal tea.
You might have seen several companies, including big supermarket brands, call their products artisanal and wondered what it really means for you as the consumer. Companies are using many buzzwords to attract consumers to their products today. So is there real value in utilising artisanal products? The short answer is "absolutely" and "depends".
The Macquarie Dictionary definition of 'artisan' is "Someone skilled in an industrial or applied art; a craftsperson." and 'artisan food' is "Food which is made by traditional, often labour-intensive methods and usually in small batches, rather than by large-scale factory processing."
Brands making artisanal products are known for their higher quality and authenticity and for using eco-friendly or sustainable methods. Apart from food (think cheese, chocolate, bread), 'artisanal' can describe various other products such as clothing, jewellery, furniture, and beverages such as wine, coffee, and, of course, tea.
Artisanal tea — what is it really?
Since the "discovery" of tea in Assam in 1823, tea-making in large industrialised plantations of the erstwhile Empire moved to a mass-production process. These plantations helped to make the production of tea efficient, and tea consumption became more widespread worldwide and accessible to the masses. Blending 40 to 50 different teas from various producers and making a homogenous mass product is not uncommon. Think supermarket "tea bags."
Traditionally though, tea has always been an artisanal product. In the far-flung regions of China and Assam, home to the original tea plants, indigenous tribes have made and still make tea in small batches using traditional methods. This kind of tea was mainly made for the "eat-local-consumer". That is until good tea drinking became a growing phenomenon worldwide. Think "loose-leaf tea."
The traditional tea-making methods are known for high quality, sustainability of the environment and the plant, and a focus on unique aroma and flavour profiles. Artisanal teas can be made from various types of tea leaves and come from a variety of regions. Hand-picked and grown using traditional, organic or sustainable farming methods, these small tea farms' processing and production techniques to make artisanal tea can vary widely, depending on the region and type of tea.
Australia boasts an assortment of small, independent, often family-owned tea producers and sellers, such as Rujani Tea, who proudly produce and bring you top-quality artisanal teas.
As with Rujani's range of signature teas, most artisanal teas will include a detailed product description in the packaging, including the region or terroir the tea is grown in, the type of leaves used, and the processing methods employed. These descriptions allow our valued customers to make an informed decision when choosing their preferred tea.
Choosing an artisanal tea over a mass-produced tea gives consumers a variety of aromas, flavours, and brewing methods to explore and enjoy. They offer an authentic, unique experience as tea drinkers connect with the land, region, and culture where the tea is grown.
Artisanal teas can vary in flavour, aroma, type, and brewing methods. Rujani Tea's Rose Green, Gold, Signature White and Tippy Reserve are all excellent examples of artisanal teas to discover and enjoy!
Yes, you will usually pay a little more for artisanal teas than inexpensive, mass-produced teas found on your local supermarket shelf — but trust us — it's worth it! Why the higher price points, you might ask! The simple answer is due to the small batch production of artisanal teas and the heavy focus on quality.
Artisanal tea production methods
While all the tea plucking in our tea farm Aideobarie is done by hand, with the Rujani Tea Gold, our most experienced women tea pluckers get up at dawn to pluck the tiny tea buds before breakfast and before it gets too hot to damage the buds. This kind of hand tea plucking requires a lot of care and skill. When plucking for Rujani Gold, the women pluck less than a kilogram of green tea leaves (buds) daily.
In comparison, the average plucking ability of the same pluckers is approximately 20 to 24 kg of green tea leaves per day. Of the 20 to 24 kilos of green tea leaves, we get only 4 to 6 kgs of the finished product. Making the Rujani Gold tea is truly an art of passion.
Artisanal tea producers use a range of traditional methods; freshly hand-plucked tea leaf is left to wilt and lose moisture organically before being rolled. Rolling or shaping the leaves (e.g., curls, twists, balls) to help release the tea's flavour and aroma is done by hand or in small machines. In specific tea types like oolongs and most black teas, the tea leaves are allowed to react with oxygen, altering their flavour profile and colour through oxidisation. Drying the tea leaf naturally in the sun removes the remaining moisture from the tea leaves, halting the oxidisation process and helping preserve the tea. With proper care, one can store artisanal teas for many years in air-tight containers and away from light.
In conclusion
So, back to the beginning and our question on "is there real value in utilising artisanal products". If the brand or product you are considering is a small batch, family-owned and run, sustainably produced, and primarily hand-made, then "absolutely." In all other cases, "maybe not".
Today, many artisanal teas are sold in specialty tea shops and bars, directly from the tea growers, in farmer's markets or online.
We invite you to explore our bestselling range of Rujani teas. They are brought to you by a fourth-generation family-owned business from a single-origin tea estate, where we make hand-crafted, award-winning teas that are big on flavour and artisanal in every sense!
We hope you enjoy your cuppa!