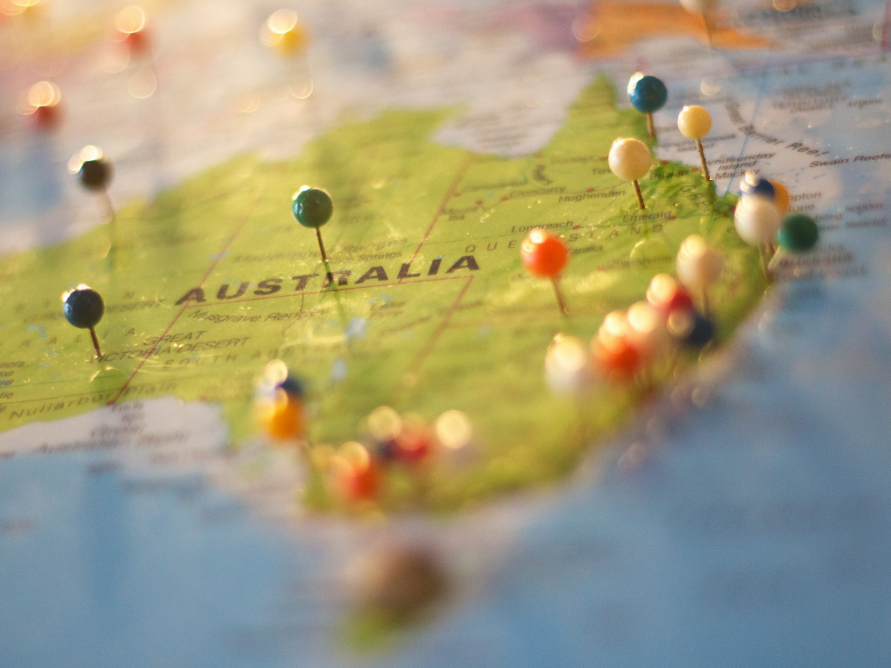 Tea Drinking in Australia
G'day mate — how 'bout a cuppa?
Today's Aussies might be still catching up on discovering loose leaf tea, lagging behind some other popular tea-drinking countries such as the UK, Turkey and Ireland, but it seems we are increasingly starting to realise just how good loose leaf tea is, as well as its health benefits and calming properties.
In 2019, Roy Morgan research found that over 15 million Australians drink hot drinks, including tea, coffee and hot chocolate, on average per week.
This represents a whopping 74% of Aussies aged over 14.
The same research also showed that almost 48% drink tea, and around 56% of Aussies drink at least one cup of coffee per week. Women are also more likely to be tea drinkers than men.
The research shows tea-drinking habits often correlate with age. Baby Boomers (born between 1946 and 1960) drink the most tea and coffee of all the generations — at around 61% per week but the figures drop off for younger Generation Z Aussies, who are more likely to drink hot chocolate.
The Roy Morgan research revealed that hot tea drinkers are…"often well-educated and prosperous older Australians".
Or how about this beaut quote from an SBS food article… "Tea drinkers are 'better people' (and probably less stressed, too)."
I don't think we need much more convincing how awesome a morning or afternoon cuppa can be!
Interestingly, Australian Geographic tells us that pre-colonisation, Aboriginal Australians enjoyed tea infused with native plant species, including tea tree or paperbark leaves. Also, Australia's first convicts were said to have created a tea from a creeper, which they possibly learnt about from Aboriginal people. In the 19th century, Aussies were known to drink more tea per capita, than any other national population or country.
Australia's first tea plantation was established way back in the 1890s in Far North Queensland, by the Cutten Brothers at Bingil Bay near Innisfail and Australian-produced tea was first advertised in 1901.
During and after World War II, Aussies were walloped with tea rationing and from 1942 until 1950, could only enjoy three cups of weak tea per day using coupons. Australian Geographic reported that although most Australians coped by drinking weaker tea, many complained and struggled to cope, and petty crime increased, including, "theft of chests or packages of tea at the wharves or on trains".
In recent times, the two tea festivals held annually by Tea Festivals Australia, in Melbourne and Sydney has helped draw the right kind of attention to the small businesses that are focussed on bringing artisanal tea to the Australian tea lover.
At these festivals, you can experience quality loose leaf teas from all the tea growing regions. Green and white teas from China, Taiwan and Japan, to the more traditional black teas from Assam and Ceylon. There is Chai, matcha, bubble tea and more. Both these festivals are a great way to get an introduction into tea in Australia. We hope to see you in one or both of these festivals in the future.
Along with these festivals, the Australian Tea Expo's Golden Leaf Awards is a place to find the best Australian tea brands. We're proud as punch to share that our robust Rujani Gold won the Bronze Award for single-origin black tea at these Australia's premier tea awards in 2019, while our exquisite Tippy Reserve black tea was awarded the Gold Award in the single-origin black tea segment! They're great cuppas to impress your guests.
Australian Tea Cultural Seminar (AUSTCS) is the premier annual tea event in the country that is working very hard to bring together the Australian tea community and provide a platform for discussion, collaboration and innovation and the promotion of loose leaf tea in Australia. You can become a member and attend their annual event to learn more.
While Rujani's loose leaf tea is made in India, we incorporate Australian organic ingredients in our infusions. Our delicious Rose Green tea is the ideal morning or afternoon cuppa and is greatly enjoyed with a bickie. The organic dried rose petals from this beauty are sourced locally from Australia. Our unique Earl Grey is blended with blue cornflowers sourced locally as well. We would love for you to try some of our award-winning teas.
I hope you enjoy our teas and spread the good word to support the small but growing loose leaf tea community in Australia.
Bonza, enjoy your cuppa this 'arvo 😊
When cold brewing, loose-leaf tea is steeped for an extended period, so the entire process is time-driven rather than temperature driven.
Read more