Tea at Home, with Julie Kagti
A blog series of firsthand customers stories of how tea forms a part of their everyday lives.
I am someone with so many interests. I like craft. I have spent a lot of my working years in that field. Textile and craft are a big part of my childhood and also of my being. I promote textile and craft in my tours. I have a travel company, so obviously, I love travelling. For me, travel is about the little markets, villages … I like to see how people live …
I am from the northeast of India. I grew up in a tea estate in Assam. Like the rest of my generation, there is a part of me that's very Indian and another that's very westernised. It's a mix of influences.
What memories do you carry of growing up in Assam?
In Assam plantation,  early morning, is bagun or garden time. A memory from my childhood is of waking up to the sound of women going to the fields, laughing, joking … a happy banter. You tune into it even when you are half asleep. Early morning banter is always carefree.
I also remember the slow pace of life. One monsoon is all it takes for electrical equipment to stop working. You accepted that it would happen, that it would take many days to fix it. You learnt to adjust to it.
I love gardening, that's also from my childhood. During the lockdown, when everyone around me was cooking, I turned to the garden. I turn to nature when I need direction. I walk. I look. I observe, and when I return, I sketch what I have seen. It's how inspiration comes.
Your travel company offers holidays and group tours, but there are a few that you personally curate. What do they mean for you? 
In a year, I like to do about four or five curated tours. I take small groups of people to the northeast on these tours. I spend a lot of time talking about these places, who lived there and their origins, how a house was built, what material was used, why … context is essential. I enjoy this part of the tour and to see the understanding on people's faces.
Each time I go to the northeast, it's different. People adapt their lives to the seasons. Sometimes it's emotional, especially when I see people being a part of something from my childhood.
Are you always making something? What are you working on now? Why is handmade important to you?
I try to work everyday. Like my paternal grandmother. She was very traditional. I spent my holidays with her as a child. Every afternoon she would weave, using a backstrap loom, and I would help her. She introduced me to craft, to handmade products. Her bell metal plates, her earthenware … they were very traditional and somehow a big influence on me. 
I am doing a bit of tapestry. I use a frame and weave directly on the frame. My customers get to own both, the loom and my work ... I think hands have a language, and that language is very important. To me, the ultimate luxury is about that exclusive handmade piece.
What are the moments of pause in your day?
I am always juggling many things. I start my day very early. I try to get some me time before the household wakes up. I use this time mostly to read. Sometimes I go for a walk. 
Late afternoons are tea time. It has always been tea time. It's a time when the family comes together. Like a little ritual. If I have guests, it's often for high tea. I find it more communal.  
I may drink coffee or tea in the morning. I drink green tea throughout the day. But at tea time, it's always "lal chai" (red tea), as we drink it in Assam. I like a light orange-y tea with a mild fragrance. 
Growing up, tea would be arranged in the lawn, in a teapot with freshly baked cakes to go with it. Even today, I like to have my tea on the balcony or in the verandah. I still like my tea to be served in a teapot. I have inherited a silver plated set from my grandmother. That's a favourite. That, and a porcelain pot with a yellow rose.
Julie's cup of "lal chai" is made with Rujani Emerald Black.
Photos courtesy Julie Kagti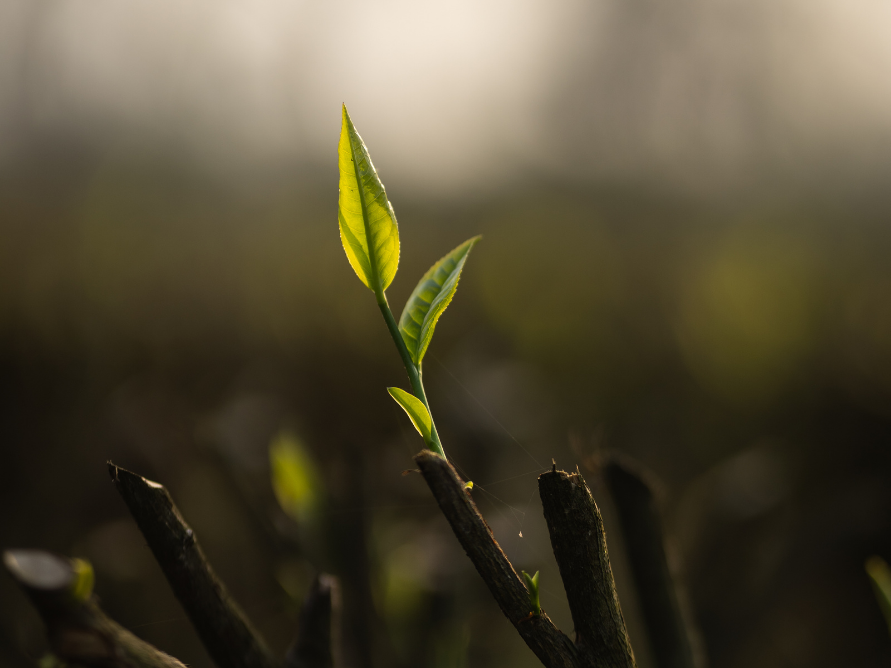 Reflections on the past twelve months
Raj resumed his trips to the tea garden, wearing a mask, maintaining social distance, washing his hands frequently and using a sanitiser. But the enormity of the situation was driven home by his 73...
Read more