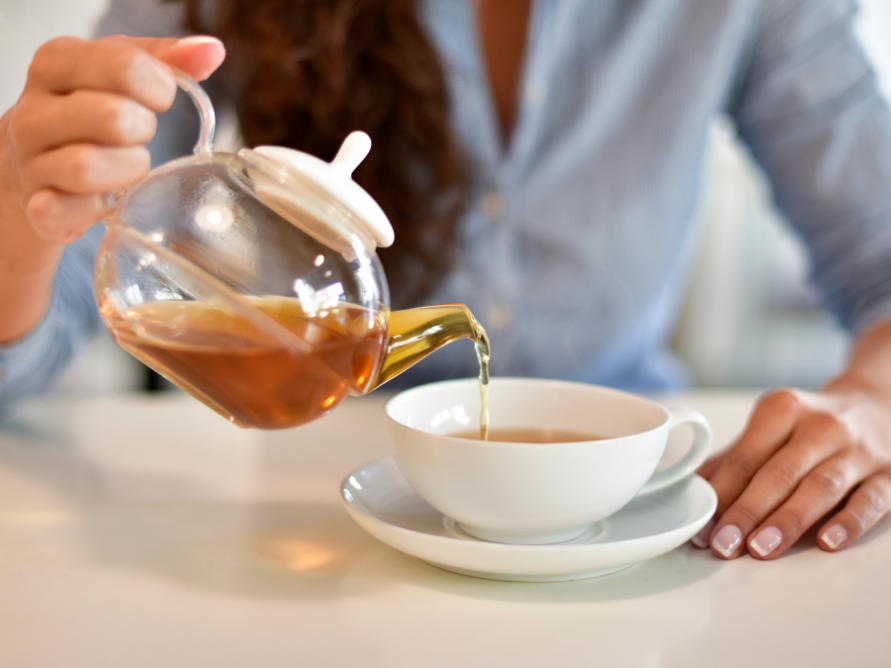 Recent Research on the Health Benefits of Loose Leaf Tea
Tea is enjoyed worldwide, not just for its taste but also for its potential physiological benefits. Natural loose-leaf tea, in particular, is known for its high-quality and rich flavour and potential health benefits.
Camellia Sinensis leaf is processed to make loose-leaf tea, which is not usually broken or crushed, unlike the tea you find in bags. This careful process preserves the nutrients and essential oils of the tea leaves, resulting in a richer flavour and retaining more nutritional value.
Although research on the benefits of drinking loose-leaf tea is still in its nascency, it is an ongoing area of interest for food scientists and medical research specialists. Recently ongoing research has reaffirmed common knowledge about the health benefits of drinking tea. This common beverage is considered an elixir in some cultures. However, more ongoing research is being conducted to solidify the connections between drinking tea and the potential health benefits.
Here are some recent indications of potential health benefits of drinking loose-leaf tea from research done around the world:
Reduced inflammation: Inflammation is a natural process in the body that helps to protect against infection and injury. However, chronic inflammation can lead to various health problems, such as arthritis, heart disease, and cancer.

 

Both green and black tea leaves had a marked anti-inflammatory effect against protein denaturation. Green tea, due to its higher flavonoid contents, was more active than black tea.
Improved digestion: Loose-leaf tea can also aid in digestion. For example, pure peppermint tea is known to help relieve stomach discomfort. In contrast, ginger tea can help to reduce nausea and promote healthy digestion. Additionally, natural tea can act as a diuretic, helping flush out toxins and promote healthy bowel movements.
Increased immunity: All types of loose-leaf tea

 

contain compounds called catechins, which have antiviral and antibacterial properties. These compounds boost the immune system and protect against infections but do not necessarily prevent infections.
Reduced stress: Tea contains an amino acid called L-theanine, which can promote relaxation and reduce stress, making loose-leaf tea an excellent option for those looking for a natural way to relax and unwind after a long day. Researchers found that

 

tea helped people to recover more quickly from stressful tasks. Saliva levels of the stress hormone cortisol fell to 53% of baseline levels within 50 minutes of the task for the tea-drinking group, compared to 73% of the baseline for the non-tea drinkers.
Better hydration: Drinking tea can help to keep the body hydrated, which is essential for overall health. While water is the best way to stay hydrated, drinking tea can be a flavorful and healthy way to mix things up. It is closest to drinking water if had without any additives. After water, tea is the most commonly consumed beverage worldwide, with over 80% of adults drinking tea in the UK. Concerns about caffeine have led to questions about the suitability of tea as a source of hydration. Several controlled trials have examined the effect of moderate caffeine consumption on fluid balance from tea or other sources, concluding that intakes of up to 400 mg of caffeine, or six to eight servings of tea daily, are consistent with regular hydration. Unlike water or other caffeinated beverages, tea is rich in flavonoids: plant compounds associated with health.

 

There is now a growing body of evidence

 

linking regular tea consumption with heart health, cognitive health, dental benefits and body weight management, suggesting that tea may offer a healthy source of hydration.
Lowered risk of chronic diseases: Studies have suggested that drinking tea may help to reduce the risk of chronic diseases such as heart disease, diabetes, and certain types of cancer — high levels of antioxidants and other beneficial compounds found in loose-leaf tea promote a healthier consistency of physiology. Higher tea consumption was also associated with a lower risk of death from cardiovascular disease, ischemic heart disease, and stroke, as per

 

recent research done by researchers at the National Cancer Institute, part of the National Institutes of Health in the UK.
When choosing loose-leaf tea, there are many different types to choose from. Some popular options include green, black, oolong, white, and herbal tea. Each tea type has its unique flavour profile and potential health benefits.
Teas to avoid
While a majority of teas are beneficial for your health, you may want to steer clear of these varieties:
Detox teas for fad diets that suggest you quickly lose weight come with laxatives that can harm your health.
Fancy tea lattes and drinks from your favourite chain store can be equally harmful. While some of these drinks, such as a green tea latte, may appear healthy, they come loaded with sugar.
Trendy bubble teas are also loaded with sugar, calories and carbohydrates and have little nutritional value.
Some herbal teas may trigger allergies. Many herbal teas contain different types of fruits, herbs, spices and flowers that some people are allergic to. If you have allergies, always read the ingredients on the package before you consume a new herbal tea.
When preparing loose-leaf tea, using the proper temperature and steeping time is essential to ensure you get the most flavour and nutritional value. Different types of tea require different steeping times and temperatures, so it's essential to follow the guidance provided with the tea.
In conclusion, natural loose-leaf tea is more than a flavorful and enjoyable beverage. Still, it also has potential health benefits that promote overall wellness. Loose-leaf tea may be a great addition to a healthy diet and lifestyle, from reducing inflammation to improving digestion and immunity. So why wait to brew your favourite loose-leaf tea today and enjoy its potential health benefits?
Enjoy your cuppa!
Tea is one of the most beloved and versatile drinks in the world. With a rich history dating back thousands of years, tea has captured the hearts and minds of people of all ages, backgrounds, and c...
Read more